There are a couple ways you can cancel your subscription.
1. Click on the link in any of your ScanLister emails. An easy way to find these emails is to type in "ScanLister Order" or "ScanLister Receipt" in your email search bar. You will be able to cancel or change your payment method.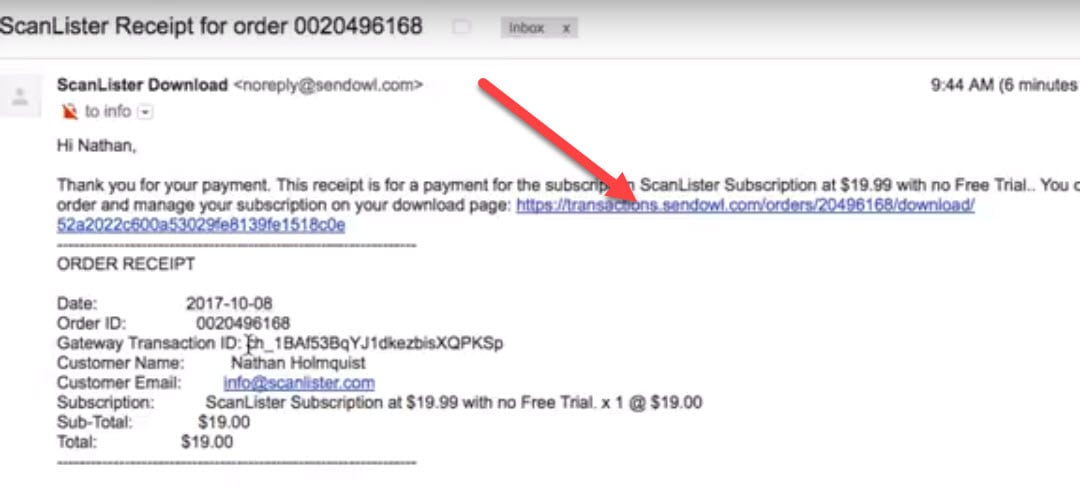 2. You can also send us an email at info@scanlister.com and request to cancel your subscription.