A) If you previously paid using PayPal, you will need to sign up again. You can do so using the link below. If you still have ScanLister App on your computer, you don't need to redownload again. You can simply enter one of the new license keys after signing up.
B) If you previously paid using a debit/credit card, you can reactivate your account by following these directions.
1. Find your last ScanLister payment receipt in your email inbox. An easy way to find this is to type in ScanLister Receipt in your email search bar. Then click on this link.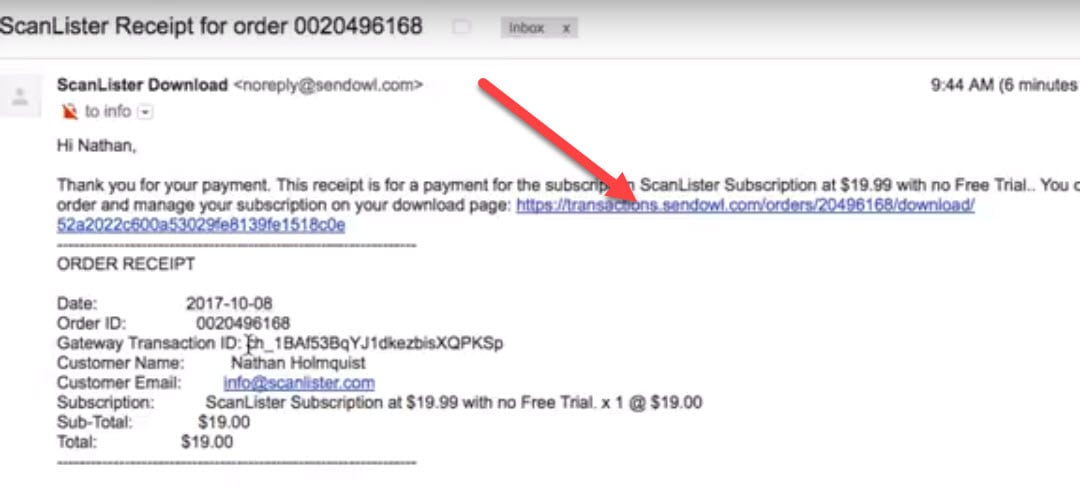 2. Then click on the manage your payments here link.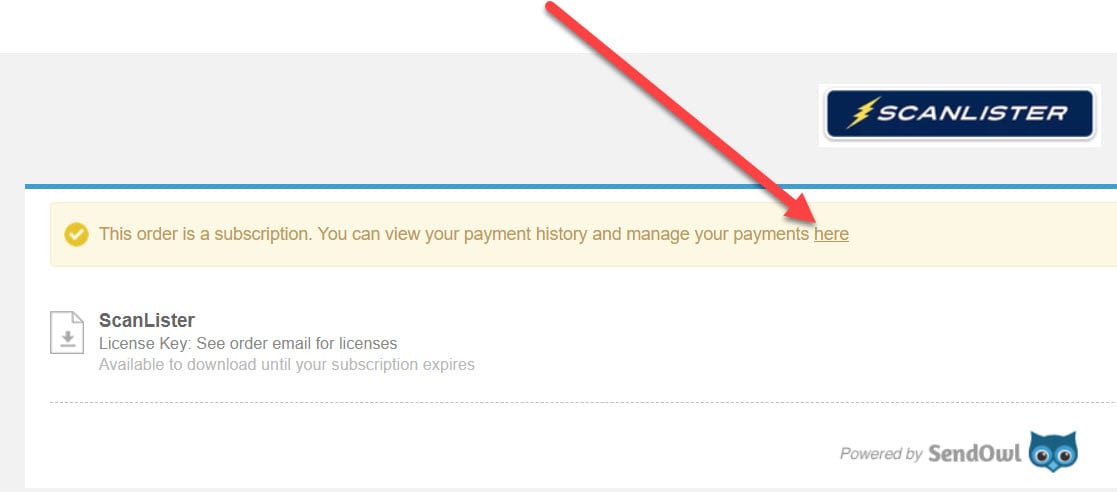 3. Now click on the reactivate subscription link.