Downloading ScanLister 
After purchasing ScanLister, you will get a download link in  your email.  If you purchased using PayPal, check your PayPal email address.  Download the link and follow the instructions.  If your antivirus software blocks the download attempt, you may need to temporarily disable the antivirus software.
Open ScanLister
After downloading, drag the SL Icon into the folder. Your ScanLister Icon will now be located in your applications folder.
Entering your License Key
In the same email, you will notice that you received 5 license keys.  Please copy one key and paste it into ScanLister.  This will activate the software.
Connecting ScanLister to your Amazon Account
Almost there!  Lastly, you will need to connect ScanLister to your Amazon account.  The instructions are below.
1.  Sign up for an Amazon MWS Account.
Click Here for Amazon US and Canada
2.  Enter your Amazon email and password.
3.  Scroll down and select "Looking for your Authorized third-party developers and apps"?
4.  Then select, "Authorize new developer". 
Then you will see this screen.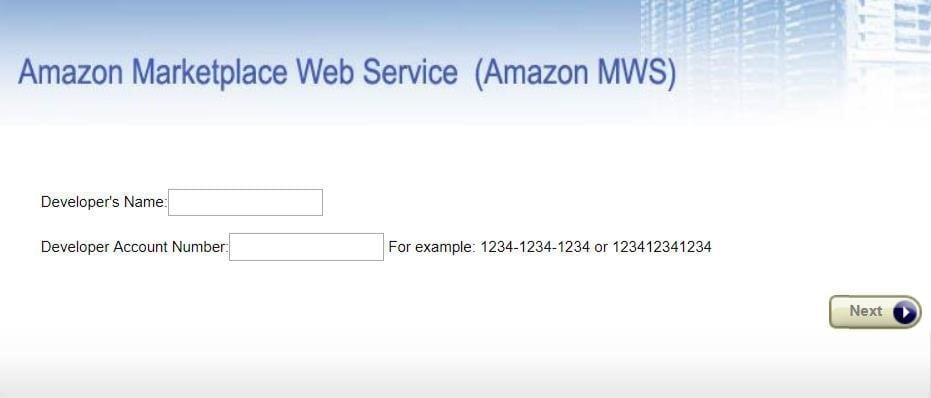 Enter Developer Name and Account Number.
Developer Name:  ScanLister
Developer Account Number (For Amazon US and Canada): 9659-6780-4644
Developer Account Number (For Amazon Europe): 9163-5467-1031
5.  Now you will see a screen that looks like this.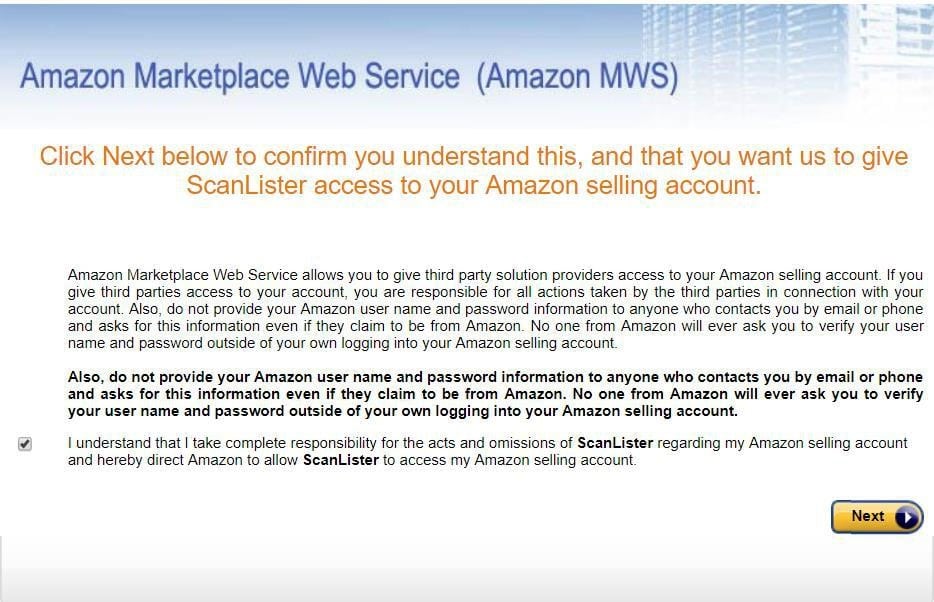 Check the box and click on "Next
6. You will now see a screen that looks like this.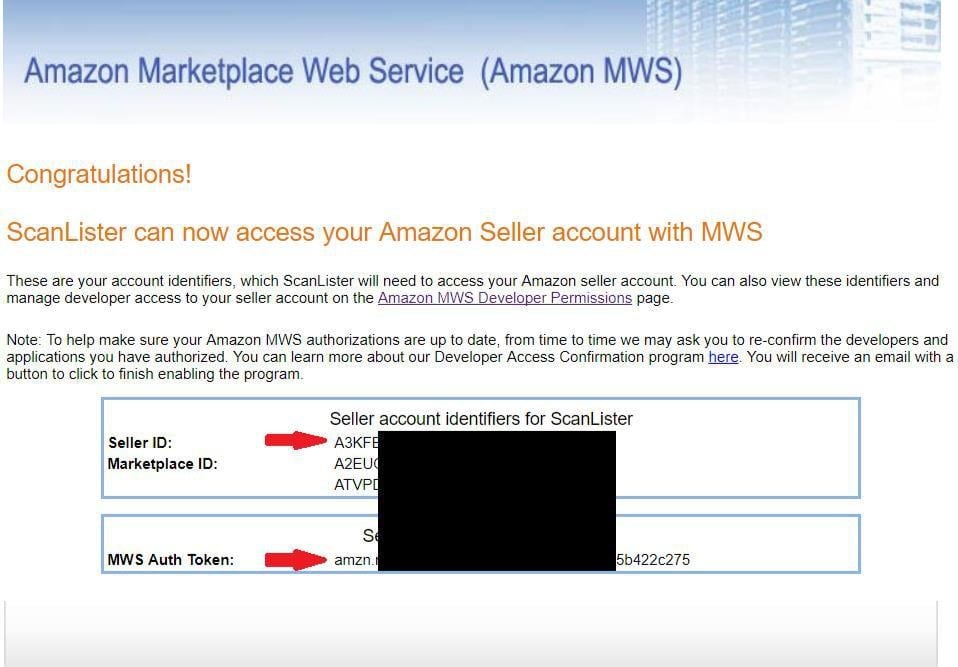 Copy and paste the Seller ID and MWS Auth Token into ScanLister.
7.  On ScanLister, go to the account tab and choose your Marketplace.  Then paste in the Seller ID and MWS Auth Token.

8.  Click "test" to see if the connection is successful. Then fill out your shipping address and click on "update".
You are now connected to Amazon!